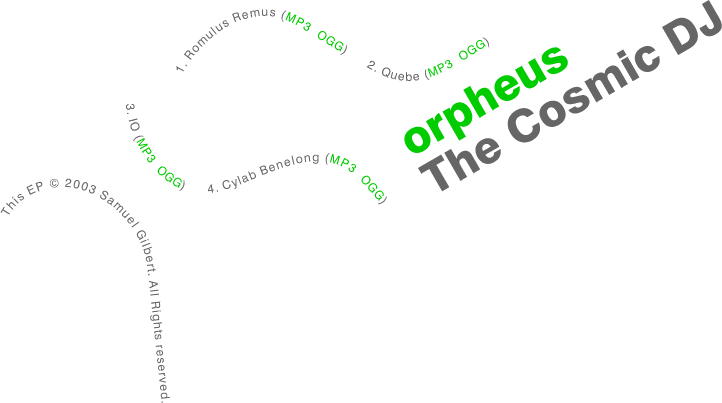 Written at the beginning of the millenium, this is an EP constructed from MIDI sounds, and is an excellent display of Orpheus' writing talents, especially within the context of a limited sound palette.
Humor and plain good song writing make this a notable recording, and one well worth downloading.
Orpheus is a proud member of Metempsychosis!